Lubricus C & Controller
An innovative approach for a wide variety of applications incl. monitoring
The Lubricus Controller is used for external monitoring of Lubricus, to which up to four Lubricus lubrication systems (4 outlets each = 16) can be connected. The connected Lubricus lubricating devices can be individually controlled and monitored using the Lubricus Controller. The dialogue takes place via a simple to operate LCD display.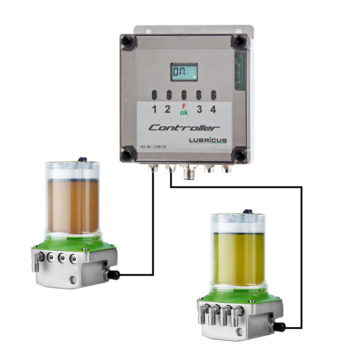 Your benefits
Lubricating units are attached close to the actual lubricating points
Central monitoring is possible (e.g. PLC)
Individual supply volumes possible
Monitoring of up to 16 lubrication points
Electronics and monitoring components can be installed in a user-friendly environment
Art. no. LUB-C-1, LUB-C-2, LUB-C-3, LUB-C-4, LUB-C-1-1 (2 outlets controlled independently of another)
3D drawings
Lubricus Controller
The Lubricus Controller monitors and controls four Lubricus lubricating devices, which in turn supply a varying number of lubricating points. The paths which the lubricant must travel over in the lines can be kept simple and short, nevertheless central monitoring takes place via the Lubricus Controller. The installation and maintenance requirements are sustainably reduced.
3D drawings Controller
Installation example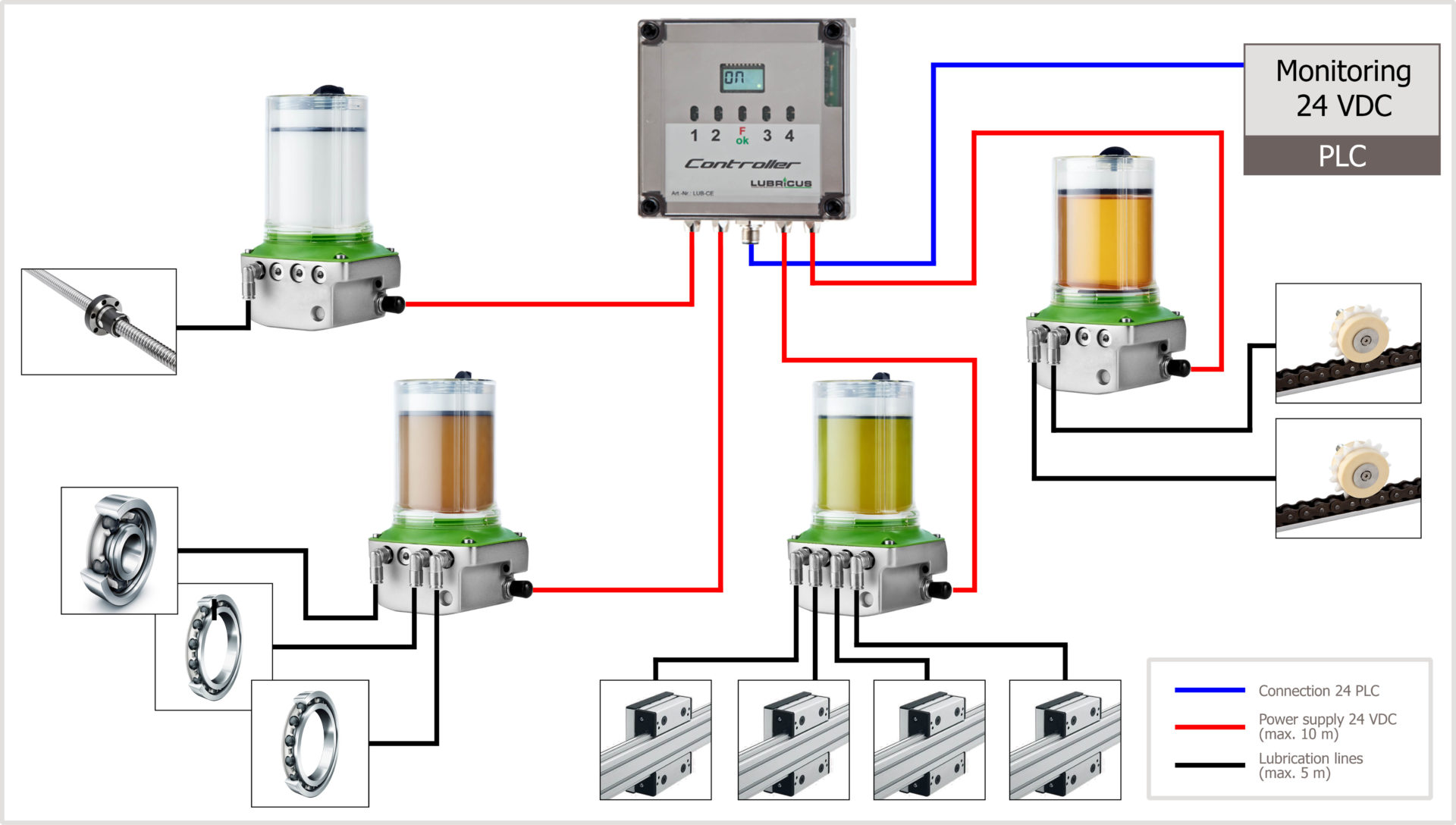 Application pictures
More pictures